Settled in the midst of Southern Reno and at the foot of the beautiful Sierra Nevada Mountain Range lies… SouthTowne Crossing Shopping Center.
SouthTowne Crossing is just off of the Damonte Ranch Parkway Exit off Highway 580 and just East of Reno's main thoroughfare, South Virginia Street. And, it's premiere location is just a short drive to the Reno/Cannon International Airport and the Jewel of the Sierra, Lake Tahoe.
Anchored by Super Walmart, and over 40 businesses and eateries, SouthTowne offers the most diverse collection of shops and eateries than any shopping center in the Reno area, satisfying your every need.
We're just minutes away, and some say we're the friendliest shopping center in town, so take the short ride and experience SouthTowne Crossing Shopping Center, we can't wait to see you!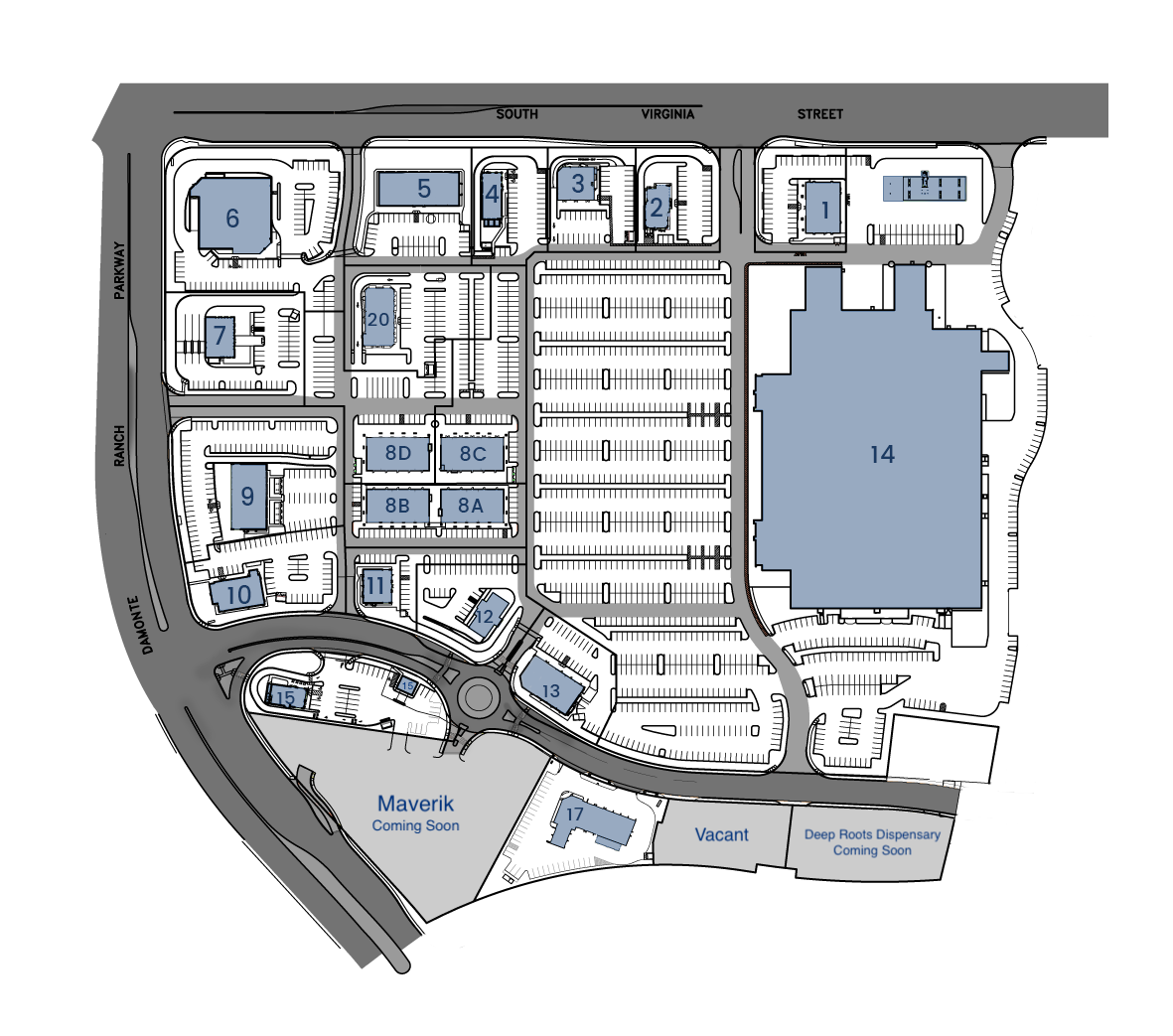 Southtowne Crossing
Southtowne Crossing Shopping Center
Questions about our existing tenants?  Interested in joining our property?  We'd love to help!